With a background that ranges from psychiatry to philanthropy, diplomacy to entrepreneurship, there are a number of topics Dr Johnny Hon could turn to when he speaks at The Global Group UK Investor Show this Saturday.
But the executive chairman of venture capital company The Global Group has opted to focus on UK-Chinese investment and why a series of failed Chinese investments on the Alternative Investment Market (Aim) should not perturb potential future backers from new companies.
By 2015, this run of botched listings, which were dubbed "China frauds" in the media and included Sorbic International, Gate Ventures and a slew of others, had spooked many investors. Such failures were by no means limited to the London market, with similar stories playing out in Toronto and New York, but it undoubtedly put off some would-be investors in the UK.
"There have been a lot of listings from China that have gone wrong in the Western market, especially the UK, so people are very scared of Chinese investment right now," Hon tells City A.M.
In Hons view, the reason many of the Aim-quoted companies failed boiled down to "a systematic failure of due diligence", and tightening up the screening process prior to listing could avert future disasters.
Read more: Record-breaking Chinese visitors inspires schemes to continue the momentum
He explains that, in his opinion, many of the problematic companies would not have been able to successfully list in China. The City is "too arrogant", he says, in assuming that "British rules and regulations are the best in the world and as long as you pass our regulations, those companies should be OK".
To avert this from happening in future, he says there should be greater dialogue between a companys nominated adviser (known as nomads, these are London Stock Exchange-approved middlemen who help bring a company to market) and the Chinese authorities to carry out more robust background checks. This extends to scrutinising major shareholders as well as executive and non-executive directors, he adds.
"The nomads or the investment banks and regulators here should understand for themselves what businesses are allowed to list overseas from China." Increasing this aspect of due diligence would have avoided "80 per cent of all the rubbish listings" that occurred, he says.
Hon, who has himself had a potted history of listings on Aim, also flags a frequent criticism of the junior markets structure as exacerbating the problem. Nomads have to act as both regulator to an up-and-coming firm and must seek to promote it. This, Hon claims, creates a conflict of interest that means less robust companies sometimes slip through the net.
Read more: China runs trade deficit for first time in three years as imports surge
Although Hon is not the first to make this charge, supporters of the system point out that nomads come on top of other regulation, not in place of it, and a companys nomads, lawyers, brokers and accountants are all regulated and overseen by the wider ecosystem of statutory bodies and professional associations that regulate the London Stock Exchanges main market.
Another of Hons criticisms of Aim is that other stock exchanges targeting high-growth, international companies such as Nasdaq First North also facilitate face-to-face meetings between firms looking to list and the exchange – something an Aim listing currently does not involve.
"In order to upgrade the system I think Aim, if it wants to actually understand the companies that are listing on the market, needs to be able to set up face-to-face meetings to at least let the people who run the companies know what the standard is that is expected of them."
Its unlikely that the fundamental structure of Aim will change anytime soon, and neither perhaps would a one-to-one meeting transform a companys listing prospects.
Despite his criticisms of the junior market, he insists that any bad eggs that have come before should not be overblown.
Read more: London-Shanghai stock trading partnership set to go ahead this year
"One shouldnt look at those failed listings and then discard Chinese investment altogether," he says.
Hon points to Hutchison China Meditech, a Chinese company that has been one of the better performing stocks on Aim as a whole, as an example of a successful London listing. When Hutchison was admitted to Aim in 2006 its market cap stood at $261m (£183m) and is now around $1.8bn.
Research published last year from Frontera calculated that China places ahead of the US in Aim market capitalisation, with four of the 10 biggest companies. Internationally, there are also success stories such as Tencent and Alibaba.
Relations between the London Stock Exchange and the Shanghai Stock Exchange are also set to deepen this year, after the governor of the Peoples Bank of China last week said the London-Shanghai Stock Connect programme would aim to launch in 2018. Under this trading partnership, UK investors would be given greater access to Chinas market and allow Chinese investors to directly access London-listed companies.
Outside of the stock exchange, figures released in January also showed Chinese investment into the UK doubled during 2017 to hit a record high, despite China lowering its overall global spend. Chinese foreign direct investment into the UK reached $20.8bn last year, up from $9.2bn in 2016, according to analysis by Baker McKenzie. This was partly driven by the devaluation in sterling, with Chinese investors swooping to buy up British assets.
Brexit, Hon adds, will help maintain close relations between the two countries. "With Brexit its important for the UK to remain competitive and the UK is already very competitive with their relationship with China. Politically they are close."
According to Hon, London itself is one of the reasons Chinese investors will continue to pursue the UK for investments and listings.
"London in particular has always been a very attractive place to foreigners because theres a strong rule of law here," Hon says.
"I think its the most international city you can go to. [In] New York, you just mainly see Americans. You come to London, you can have breakfast with some Russians, you can have lunch with some Arabs and you have dinner with the Chinese and you get to see a lot of British people for drinks afterwards, so its basically a place with all nationalities."
To claim your free Investor Class ticket for The Global Group UK Investor Show on Saturday 21 April 2018, visit www.ukinvestorshow.com/tickets and enter CITYAM as the discount code.
[contf] [contfnew]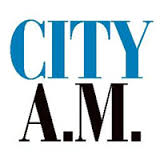 [contfnewc] [contfnewc]