The Legatum Institute, a pro Brexit thinktank, has demanded MPs be held accountable for accusing its founder Christopher Chandler of being a Russian agent.
Tory MPs Bob Seely and Labour MPs Ben Bradshaw and Liam Byrne, last week used parliamentary privilege – where MPs can speak openly without fear of legal action – to accuse Chandler of having links to Russian intelligence.
The source of the MPs' suspicions are documents relating to national security and money laundering from Monacos security department and the DST, France's equivalent of MI5.
Seely said Chandler had been named as "an object of interest to the DST [a French intelligence agency] since 2002 on suspicion of working for Russian intelligence services".
Bradshaw, who has previously raised questions about Legatum, said the emergence of this information demanded "urgent investigation by UK authorities now", while Byrne also warned there was a "risk [Legatum] is financed from sources derived from the Russian republic and may be part of panoply of measures drawn together since Putin's re-election in 2012".
Read more: Putin started his fourth term today amid mass protests and arrests
Chandler has denied the accusations from the outset, calling the document a "dodgy dossier" prepared by ex-tabloid journalist who has been convicted of defamation on five occasions. He said the document had mixed up his company with one with a similar name that was shut down by the Swiss authorities for money laundering with Russians.
He has written to the speaker of the House of Commons, John Bercow, to disclose the evidence to him.
Writing in the Times, he said the apparent purpose of the MPs' attack was to "discredit someone they believe to be an opponent in their campaign to reverse Brexit".
He also said he was a victim of a misinformation campaign for the Russian state which opposed his efforts to​ tackle corruption in Russia, which has seen him campaign for higher standards of corporate governance and against state-sponsored propaganda. He says he has spent around $10m (£7.3m) on work highlighting the need for transparency.
In a statement, Chandler said: "Over the course of my life and through my business dealings, I have consistently stood against authoritarianism, disinformation and corruption.
"I wish to put it on the record that while I have worked for the prosperity of all nations, I have never represented Vladimir Putin or the interests of his regime. I am not and never have been associated with the Russian state in any capacity. There is no evidence to support claims to the contrary.
"The truth is that over the last four decades my global investment activities, commercial and philanthropic, have been run and audited to the highest ethical standards and they have measurably improved the lives of hundreds of millions of people."
The Legatum CEO Mark Stoleson said: "The MPs in question had other avenues of investigation open to them, like simply picking up the phone, or accepting an invitation to meet. By choosing to publicly attack Mr Chandler from behind the protection of parliamentary privilege, they have brought the entire parliamentary process into substantial disrepute. Their actions need to be redressed urgently in order to limit the harm to all concerned."
Read more: MPs should know better than to smear Legatum
[contf] [contfnew]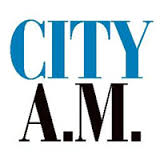 [contfnewc] [contfnewc]