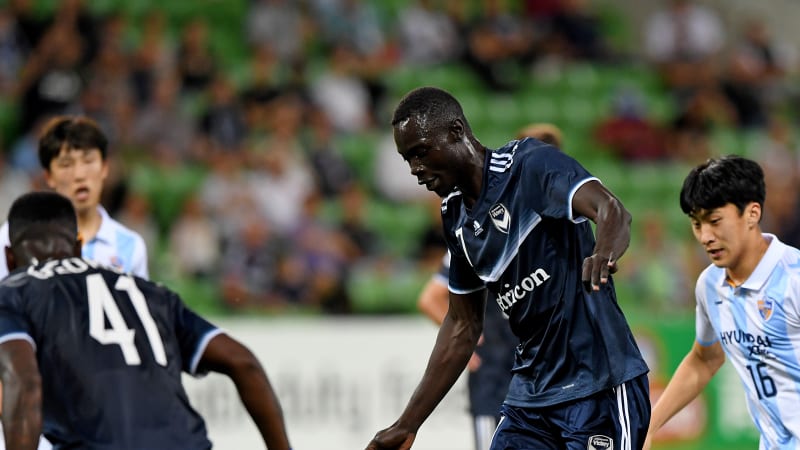 But that is good news for youngsters, fringe players and those looking to convince Muscat that they have a future at the club – or other potential employers if their time at Victory proves to be up at the end of this campaign.
Kenny Athiu, the lanky striker who is something of a cult hero, is expected to be in from the start.
Athiu has taken time to adjust to the demands of the A-League having joined from NPL club Heidelberg United after the current A-League campaign started, but he is getting used to the pace and demands of the higher grade having scored for Victory in the 6-2 loss to Ulsan and in the recent 2-1 win over Wellington Phoenix.
Other youngsters such as Pierce Waring, Josh Hope and Cameron McGilp will hope to be involved, while this game represents a chance for teenage winger Christian Theoharous to prove that he can compete at senior level against top opposition before a potential move overseas.
Victory's crowds for ACL games – in common with most Australian clubs and some others in the region – have been disappointing but the presence of Hulk and Elkeson should generate more interest than usual.
Hulk is an established Brazilian international who represented his country at the 2014 World Cup and has been in China since 2016 after playing for Porto and Zenit St Petersburg in Europe.
Elkeson joined Shanghai in 2016 having played previously for powerhouse Chinese club Guangzhou Evegrande. He scored 59 goals in 72 appearances for Guangzhou, and has netted 22 times in 43 appearances for Shanghai.