Your ads will be inserted here by
Easy Plugin for AdSense.
Please go to the plugin admin page to
Paste your ad code OR
Suppress this ad slot.
If in doubt, blame the weather. For some retailers, the age-old excuse might wash – but not House of Fraser, waylaid by a combination of managerial incompetence, outdated real estate and strategic malaise.
HoFs survival remains in the balance as I write this column, its creditors last night contemplating competing offers from the billionaire high street tycoons Mike Ashley and Philip Day.
The chain might yet pull through with a combination of new capital and unceremoniously ditched liabilities to pensioners and other creditors.
And under the deeper-pocketed ownership of either Ashley or Day, a restructured, slimmed-down House of Fraser could conceivably make it to a third proud century of existence.
Its current travails are at least in part the fault of a long period in which it has been starved of investment.
But House of Frasers particular circumstances cannot mask the crisis that has steadily engulfed a retail
industry ill-equipped to cope with the twin assaults of a digital revolution and soaring cost base.
Standing idly by, the government has done little to arrest this startling decline.
The retail sector councils it has set up are populated with respected industry figures, but they remain impotent without an overhaul of the system of taxation which is crippling the industry.
Philip Hammond might seem an unlikely saviour of the British high street, and a comprehensive reform of business rates will not by itself stem the tide of retail insolvencies.
Nevertheless, such reform is essential to give the sectors proudest names a fighting chance. The chancellor must use his Budget to begin levelling a ridiculously unbalanced playing field.
An activist at Smiths?
An update on the trans-Atlantic ambitions of Nelson Peltz, arguably the worlds most prominent activist investor (for which read the most effective instiller of fear into blue-chip boardrooms everywhere).
Last month, I wrote here about Peltzs plan to raise up to £1bn for a London-listed vehicle whose purpose will be to buy a big stake in a company thats ripe for operational or management change (or perhaps both).
I understand Trian, Peltzs firm, has now hired Jefferies, the investment bank, to drum up interest from
US-based investors, working alongside the UK-focused team at Numis Securities.
Your ads will be inserted here by
Easy Plugin for AdSense.
Please go to the plugin admin page to
Paste your ad code OR
Suppress this ad slot.
While it will be quoted in London, Peltz wont restrict himself to examining opportunities among FTSE-100 companies, since sources say he will also cast his eye over European blue-chips.
His attention may have been caught, however, by this weeks revelation that Smiths Group is close to ending talks with ICU Medical about a £7bn healthcare merger.
Smiths shares barely moved on the news, and are still not far off their record high set in May. £1bn of outside investors money, plus £150m or so of his own, would buy a 20 per cent stake in Smiths – somewhat larger than the name Nelson Peltz​ requires to capture a boards attention.
Investors eye FRC reform
Beefed-up or slimmed-down?
Those binary outcomes are the options apparently open to Sir John Kingman, the former Treasury mandarin, as he reviews the remit of the Financial Reporting Council (FRC).
Its recent track record suggests that Sir John will be unlikely to recommend sweeping new powers for the audit and corporate governance watchdog without wholesale change at the top.
For some City investors, reliant on the FRCs effective supervision of the auditors of company accounts and its ability to police boardroom
behaviour, there may be a post-Carillion desire to rip up the current framework and start again.
The main lobbying group for institutional investors has, though, produced a more nuanced response to Kingman.
The Investment Association (IA) wants the FRC to exhibit greater transparency by publishing audit quality and corporate reporting reviews, and it wants to break the stranglehold of former auditors holding many of the key roles there.
Andrew Ninian, the IAs director of stewardship and corporate governance, said this week that Kingmans review should result in an FRC whose objectives were placed "on a stronger legal footing, with accountability to government and parliament".
Ninians argument that strengthening the FRC would help the UK to promote and attract investment is right, but there remains a huge question mark about whether an enhanced mandate could be delivered by its current leadership.
• Mark Kleinman is the City Editor of Sky News. @MarkKleinmanSky
[contf] [contfnew]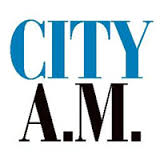 [contfnewc] [contfnewc]